Ann Guddall and Marietta Jackson were surprised with True Blue awards by the All Staff Council Recognition Committee this month.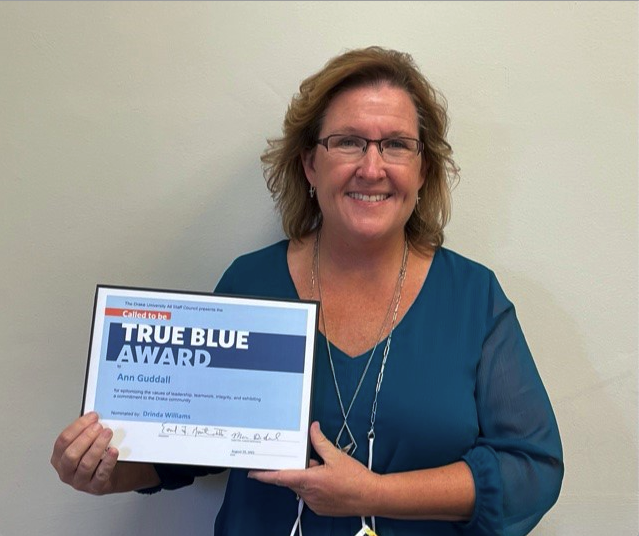 Ann Guddall, budget manager, Academic Affairs, was recognized for "being reliable and generous with her time and expertise. Ann leads the academic budget officers and does so with thoughtful and clear communication. She is always direct and always professional. She has fostered so much teamwork among the BOMs." Ann is a true example of We are All in This Together. She was nominated by Drinda Williams.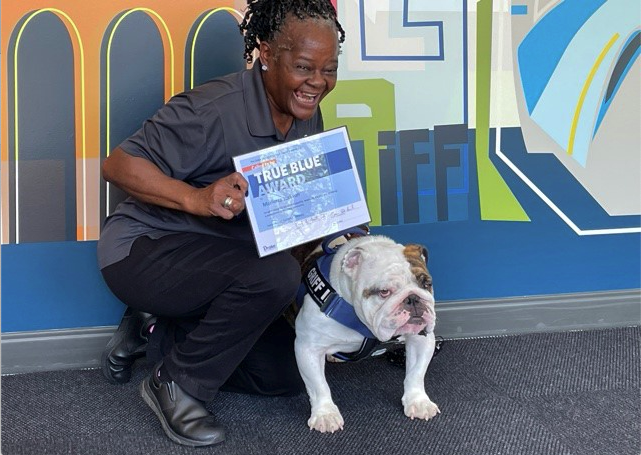 Marietta Jackson, Sodexo manager, was recognized for "always having a smile on her face and being happy to go the extra mile to make sure everything goes smoothly at the register and behind the counter. Marietta is the pentacle of customer service and is very welcoming to all." Marietta is a true example of Joyful Accountability. She was nominated by Teresa Downs.
If you would like to recognize a staff member for being True Blue, visit our webpage to learn more and submit a nomination.