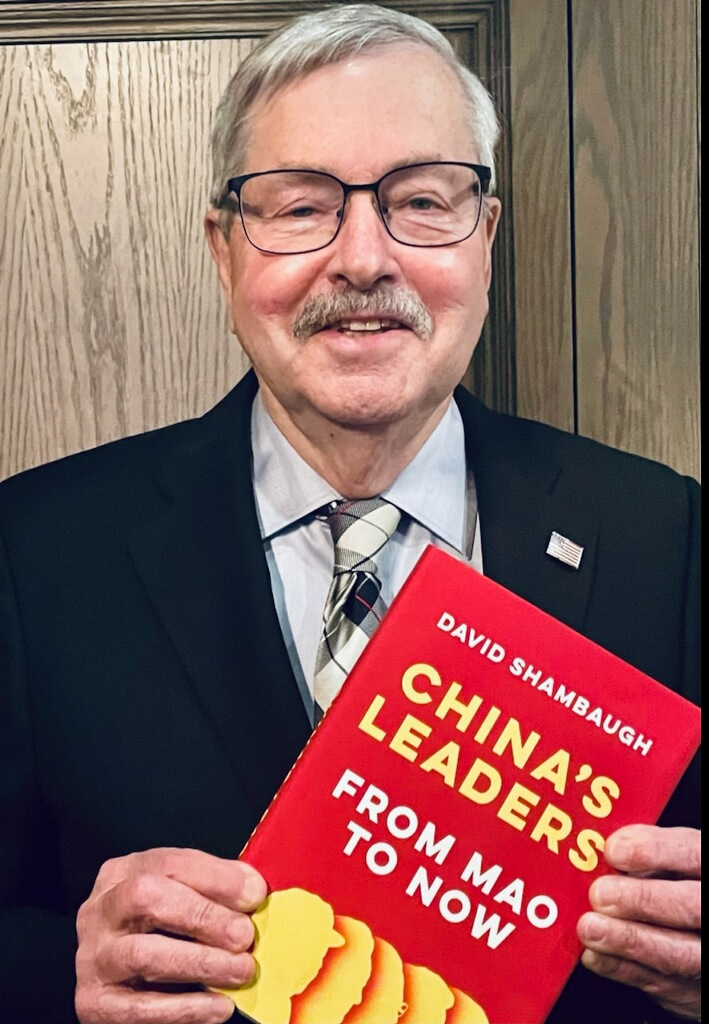 Drake University's Ambassador-in-Residence, Terry Branstad, will be hosting the Ambassador's Book Club on Friday, May 6. The Ambassador has chosen China's Leaders: From Mao to Now by David Shambaugh as the book to be discussed. All Drake students, faculty, and staff are welcome. Alumni are encouraged to attend as well. To register, please email ambassador@drake.edu expressing your intention to attend. Please direct any questions, comments, or concerns to luke.clausen@drake.edu.
Below is a description of the book. To make a one-on-one appointment with the Ambassador or request him to attend or speak at a Drake event, class, or meeting, visit: drake.edu/branstad/.
Since the founding of the People's Republic of China over 70 years ago, five paramount leaders have shaped the fates and fortunes of the nation and the ruling Chinese Communist Party: Mao Zedong, Deng Xiaoping, Jiang Zemin, Hu Jintao, and Xi Jinping. Under their leaderships, China has undergone an extraordinary transformation from an undeveloped and insular country to a comprehensive world power.
In this definitive study, renowned Sinologist David Shambaugh offers a refreshing account of China's dramatic post-revolutionary history through the prism of those who ruled it. Exploring the persona, formative socialization, psychology, and professional experiences of each leader, Shambaugh shows how their differing leadership styles and tactics of rule shaped China domestically and internationally: Mao was a populist tyrant, Deng a pragmatic Leninist, Jiang a bureaucratic politician, Hu a technocratic apparatchik, and Xi a modern emperor. Covering the full scope of these leaders' personalities and power, this is an illuminating guide to China's modern history and understanding how China has become the superpower of today.
— Luke Clausen, JO, AS