We are optimistically planning for a return to Uganda in May and would be delighted to have you join us in 2021.
BUS 067–Sustainable Development in Sub-Saharan Africa is six credits, three weeks in May, meets the Engaged Citizen AOI, and can be a great elective course.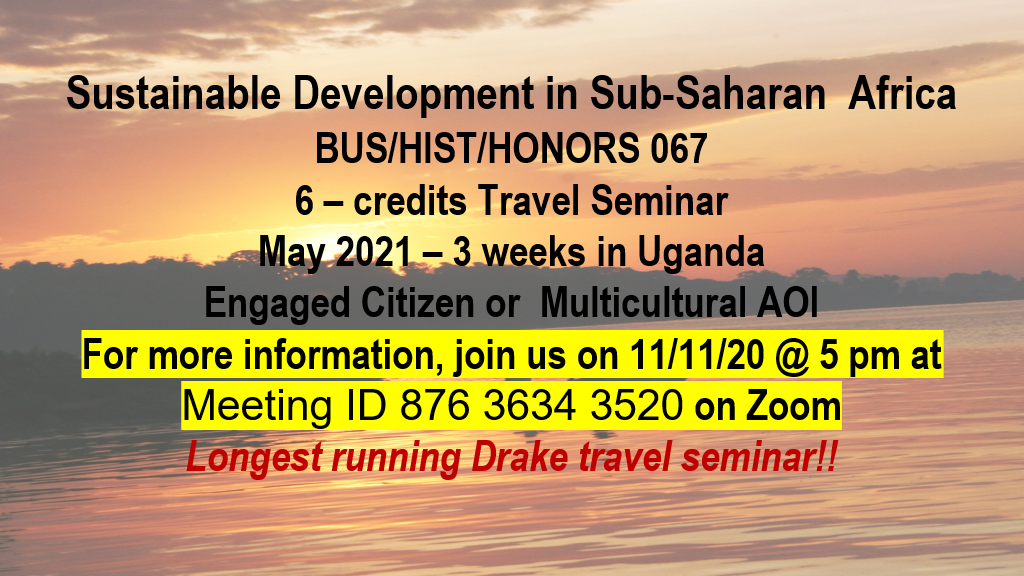 A virtual information session is scheduled for Wednesday, Nov. 11, at 5 p.m. Bookmark the Zoom link and feel free to share it with anyone who may be interested. Also, please post or share the image above.
For questions, contact Professors Jimmy Senteza or Deb Bishop.
— Jimmy Senteza, College of Business & Public Administration