The College of Business and Public Administration held their annual awards and recognition ceremony Friday, May 8. There were three faculty members recognized for promotion.
Andrew Bryant from the Department of Marketing—promotion from assistant professor to associate professor with tenure
Royce Fichtner from the School of Accountancy—promotion from associate professor to full professor
Ina Purvanova from the Department of Management and Organizational Leadership—promotion from associate professor to full professor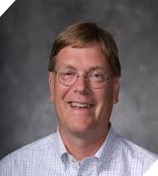 Retirement:
Rick Long, finance professor, is retiring this year. Rick has been a standout both in and out of the classroom as a teacher, mentor, and friend. He has a gifted knack for relating to students and bringing content to life in ways that make complex concepts seem intuitive.
Outstanding Graduate Admissions Ambassadors:
A number of faculty members were honored for their graduate recruiting efforts by participating in information lunches, scheduling coffee chats, and connecting with prospective students. These individuals include Kelley Ellis and Steve Gara for the Master of Accounting program; Heidi Mannetter, Alanah Mitchell, Matthew Mitchell, and Carl Vieregger for the MBA; and Anna Clark, Lance Noe, and Allen Zagoren for the MPA.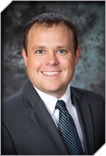 Teaching Awards
Adam Drake, Management Professor is the recipient of the Excellence in Teaching Award for Adjunct or Part-Time Instructor. In nominating Adam, students spoke of his caring and compassionate nature, the ability to present information clearly, and a willingness to provide constructive feedback that would challenge students to become their best selves. He instills confidence in students and helps the overcome one of people's most dreaded fears, speaking in public.

David B. Lawrence Outstanding Undergraduate Teacher of the Year:
Marketing Professor Heidi Mannetter was presented with the David B. Lawrence Outstanding Undergraduate Teacher of the Year award. Our undergraduate students nominate faculty for this award and the student sentiment was clearly evident in comments such as: "Great class! Super motivated professor – definitely feel like the professor cared about us and our learning! The professor's enthusiasm helped to always make class engaging."

Outstanding Graduate Teaching Award:
This year's Graduate Teaching award, chosen by our graduate students was presented to Carl Vieregger, Management Professor. One individual summed it up best: "This instructor was great. I can honestly say that I looked forward to this class almost every day I had it. Class was engaging and intellectually stimulating. I'm so glad I had this instructor."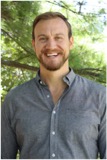 Harry Wolk Research Award:
Economics Professor Heath Henderson received The Harry Wolk Research Award which recognizes a CBPA faculty member who has published exemplary research in top journals and made significant contributions to the bodies of knowledge in an academic business discipline. Heath was selected because of the quantity, breadth, and quality of his research.
Team Innovation Award:
The Team Innovation Award was presented to the Office of Graduate Programs team of Dianna Gray, director, graduate admission and engagement; Jenny Jones, director, graduate student programs; and Madeline Mongar-Brodie, administrative assistant. This team is collectively recognized for its deep knowledge of programs and systems to support the student experience. The members of this team support each other; they lift each other up, and through their generosity of spirit, they inspire each other to do their best.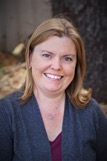 Unsung Hero Award:
Anna Clark, public administration professor, was a recipient of the Unsung Hero Award. She has identified creative collaborations and works tirelessly to integrate experiential learning into courses to provide outstanding learning opportunities while increasing Drake's connectivity with our community. Her close attention to student needs and their ability to think in a broad perspective has been a true asset to all with whom she works.
Kelley Ellis, director and chair of the Accounting Department, was also a recipient of the Unsung Hero Award. She addresses each challenge as an opportunity with a can-do spirit, an attitude of resolve, and the ability to figure it out. Through it all, she maintains a ready smile for others, a positive perspective, and a willingness to collaborate and find solutions. 

Extra Blue Mile Service Award:
The Extra Blue Mile Service Award was presented to Success Coach Sophie Tibbals of the Undergraduate Office. Sophie is truly exceptional and has stepped up when asked and stepped in when there were holes needing filling. Her dedication and loyalty to the CBPA is unmatched. Sophie has a positive attitude and serves as a warm, friendly representative for the College.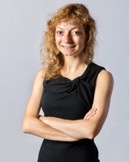 Blue Star Award for Teamwork:
Lendie Follett, business analytics professor, is the recipient of the Blue Star Award for Teamwork. Despite a very full plate and juggling multiple balls, she is quick to say yes when asked for help with research, especially when it comes to statistical modelling, leading to successful collaborations and co-authored publications with her colleagues.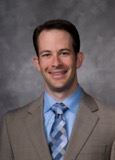 Outreach Award:
Matthew Mitchell, international business professor, is this year's Outreach Award recipient. In a community like Des Moines, it is important to create connections and be visible.    This person connects with the community in person, through social media, and via the media.  He made a promise to willingly respond when asked to be an "expert" voice – being connected with the media, engaging in panels, and answering questions.
Blue Star Award for Leadership:
The Blue Star Award for Leadership recognizes Professor Alanah Mitchell whose leadership has been instrumental in moving an initiative forward. She is an innovator in the classroom and has been the catalyst behind several important initiatives.  She was the primary architect in creating the online Master of Data Analytics Leadership degree and led the recent effort to rename the degree to the Master of Science in Business Analytics.  She is a part of the Faculty Senate's Information Technology Committee, Program Co-Chair for Data Analytics, and Chair of the Department of Information Management and Business Analytics.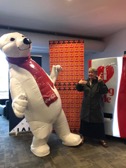 Brooks Excellence Award:
The Brooks Excellence Award goes to Academic Support Manager Karen Pomeroy who has gone above and beyond the call of duty and has made key contributions to advance the College's mission.  Always ready to serve, Karen often plays a parental role for our students.  Karen has been a rock of stability in the Office of Undergraduate Programs, played key roles in transforming the office and assuming additional duties during times of transition and maternity leaves.

Legacy Award:
John Rozycki, finance professor, is the recipient of the Legacy Award. John is passionate about his work and about Drake. Over his illustrious career, John has served Drake and the College in many ways, including as a faculty senator, a member of the Faculty Senate Budget Committee, and as associate dean of the College. Within the College, besides being known as an outstanding teacher, fabulous colleague, and friend, John is probably most known for being a man of integrity, for reminding us why we are here at Drake (to serve our students), We salute John and say congratulations on a job well done. Good luck to John in your new adventures.
— Kathy Hickman, CBPA Dean's Office